More ACE Services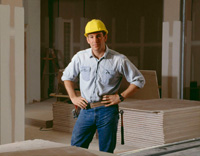 "Your Home Improvement Handyman ACEs!"
Excellent General Home Repair and Installation Services!
Family Handyman

Plumbing:
garbage disposers, leaks, plumbing fixtures, faucets, toilets, toilet seats, tubs, sinks, hand rails, dishwashers, faucet aerators, pipe and water heater insulation, water heaters and much more.

Bathrooms:
general bathroom remodeling, bathroom fixtures, vanities, bath exhaust fans, medicine cabinets, curtain rods, tile work, regrouting, recaulking,faucets and much more.

Electrical:
replace electrical sockets, outlets and switches, light fixtures, ceiling and attic fans, thermostats, fuses, dimmer and timer switches, electric plate covers, exterior lamp posts, and much more.



Carpentry:
general carpentry,storm doors, attic stairs,crown molding, baseboard, stairs and stair casing, doors, windows, and much more.



Flooring:
sheet vinyl, vinyl tile, ceramic tile, hardwood, marble, flooring installs, and much more.


Miscellaneous:
fire place screens and doors, pressure wash and seal decks, driveway sealing, mail box and post installation, painting, drywall, mirror and picture hanging, air vent and grills, attic stairs, door bells, garage door openers, fence work, shed construction, gutter cleaning and repair, basement and garage finishing, tile work, home improvement maintenance repairs and installations, and much more.

Kitchens:
general kitchen remodeling, cabinets, counter tops, ceramic tile, range hood fans, and installation of all kitchen appliances plus much more.

Installation:
sinks, sink tops, vanities, counter tops, and cabinet replacements, shower enclosure door, kitchen appliances replacement and installations, attic stairs installation, ceiling tile installs, new door hardware installs, and much more.

Interior and Exterior:
painting, re-caulking, pressure wash and seal decks.

Outdoors:
window replacements, fence repair, gutter cleaning and repair
shed installation.

Replace and/or Repair:
drywall, shutters, kitchen plumbing fixtures, bathroom plumbing fixtures plumbing repairs, door repair and replacements, replace rotten wood.

Tile Work:
re-grouting floors, walls, shower/baths, and re-caulking.

Bathroom Remodeling:
Bathroom Remodeling page

Landscaping:
Landscaping page

Painting:
Painting page

And Much More!
Call 703-941-7070 today! No job is too small!
Home | More Ace Services | Custom Painting | Bathroom Remodeling | Landscaping
Garbage Disposer Catalog | Instant Referrals | Job Listings | Contact Us | About Us